HALIFAX ISLAND CATAMARAN TOUR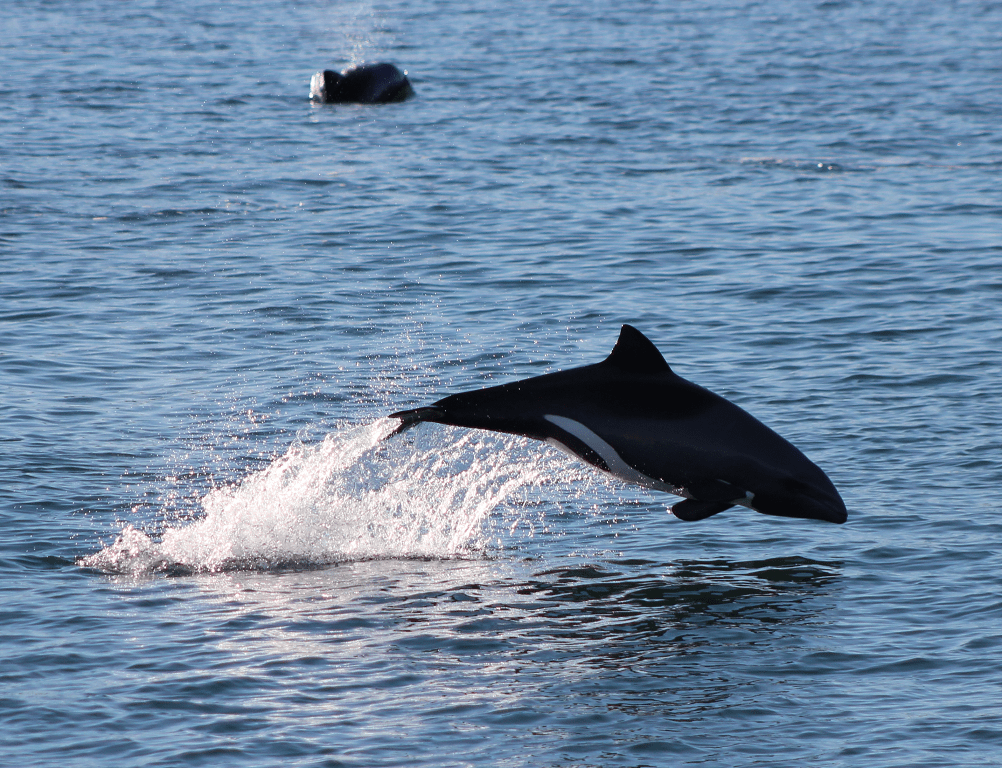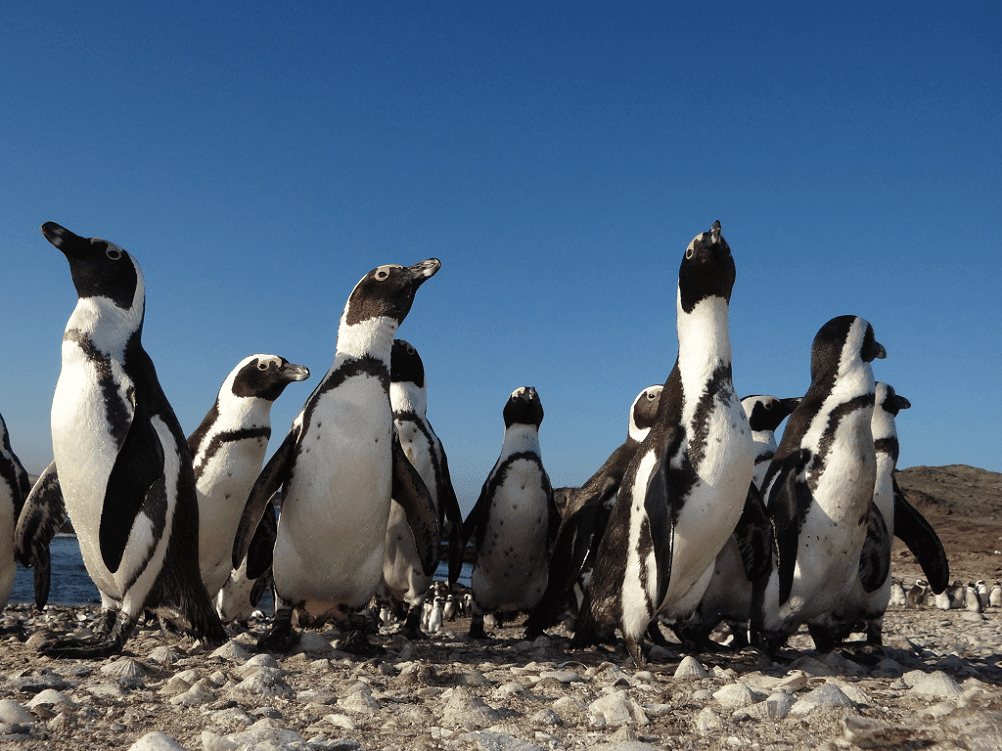 Dolphins, Penguins, Seals, Flamingos & Whales – Seasonal.
The Halifax Island Catamaran Tour on the new and modern Penguin Catamaran offers you an insight into one of Africa's largest Marine Protected Areas.
Halifax Island is home to Namibia and Africa's largest African Penguin colony and the only spot in Namibia to see penguins in the wild.
Tickets for this wonderful marine tour on the Penguin Catamaran can be pre-booked at our hotel reception and is also available for group charters.
Daily Departures: From the Lüderitz Waterfront jetty @ 08.00 sharp (Weather permitting).
Pre-bookings are recommended to avoid disappointment
Kolmanskop Ghost Town is one of Namibia's most interesting tourist attractions!
Travel back in time… Probably one of the best preserved desert ghost towns in Africa.
English and German tours are offered and provide a lot of information about the day to day life of the diamond village inhabitants and mine workers. 
After your selected guided tour, why not stroll around to inspect the deserted buildings with many engulfed in the desert sand?
The area is a true photographer's dream. There is also a wonderful souvenir shop on site with delicious coffees and cakes on offer.
Daily guided tours: Weekdays: 9.30 – 11.00 am – Sunday: 10.00 am (Entrance fee payable at the gate)  
KOLMANSKOP GHOST TOWN ATTRACTION (1909)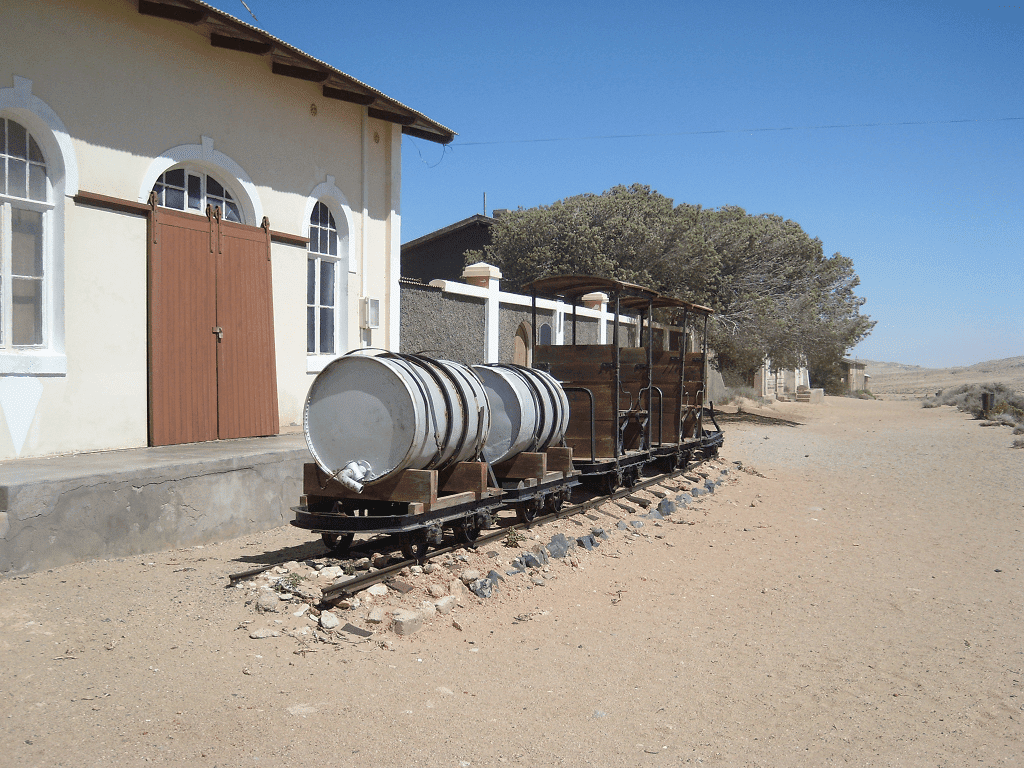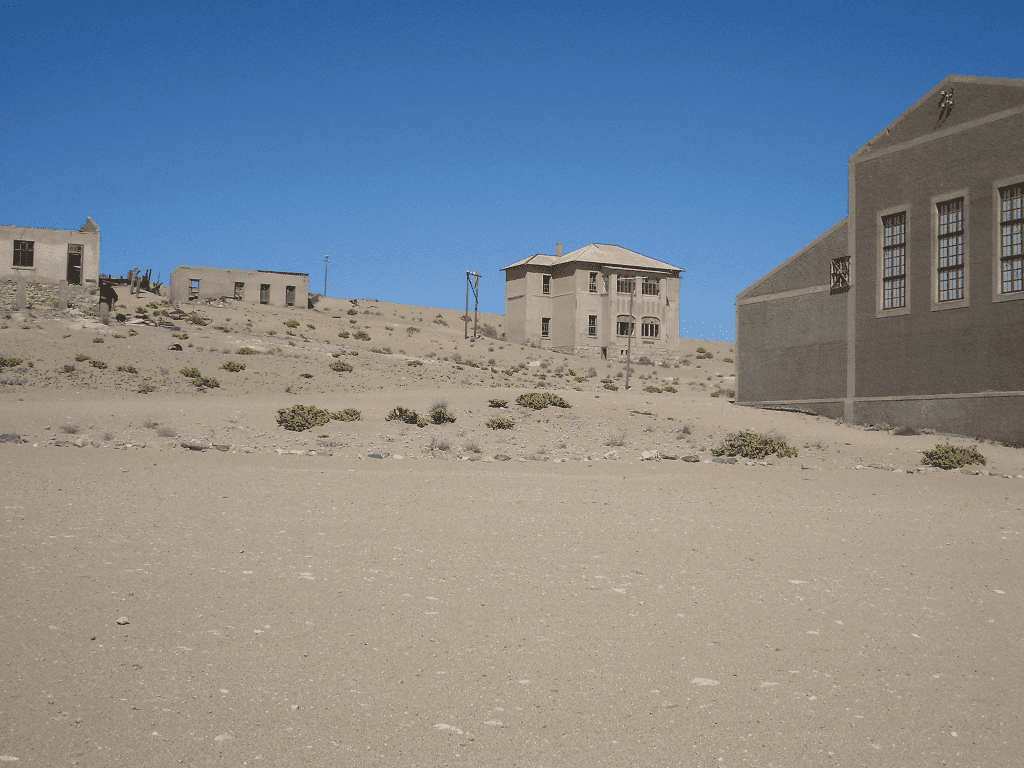 SELF-DRIVE PENINSULA TOUR – DIAS CROSS (1488)​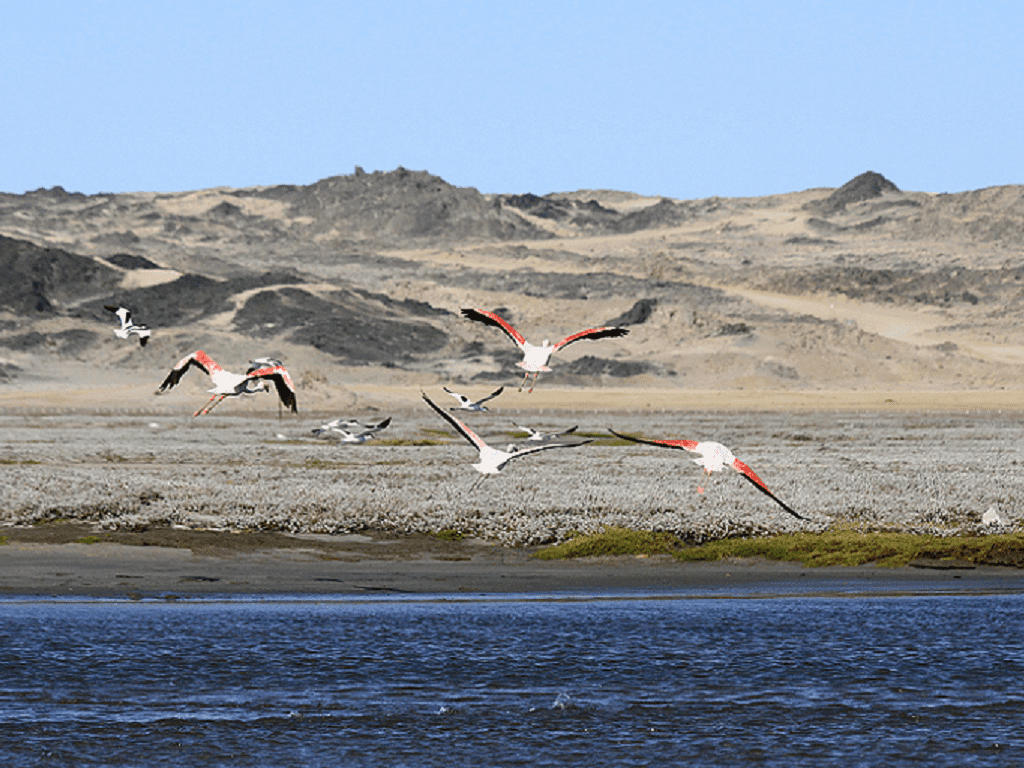 Dias Cross, Eberlanz Cave, Fjords, Rocky Pools, Lighthouse & More
The Lüderitz Peninsula is unique in Namibia.
It has a varied landscape of black rock, empty expansive beaches and the wild Atlantic. 
This wonderful landscape with its generic flora can be explored in two ways:
Normal sedan (own route) or 4×4 vehicle (own route). To fully appreciate the peninsula, aim for a 3-4 hour tour. 
Please Stay On The Demarcated Tracks and Roads. Illustrated colourful maps on sale at Hotel  Reception.
A scenic drive into the Tsau//Khaeb National Park (Sperrgebiet) to experience the Elizabeth Bay (or E.Bay) Ghost Town.
Diamonds were first mined here in 1911, and en route to the original mine and now a ghost town, you will drive past the existing working E.Bay Diamond Mine –unique in Namibia! 
In its heyday, E.Bay Diamond Mine was one of the most advanced in the world with its own railway system. 
The German mine engineer/Manager was so innovative that he recycled materials to minimise waste in the desert. 
Living conditions for the workers were extremely harsh and graves nearby bear witness.
On a clear day, it is possible to observe POSSESSION ISLAND offshore in the distance, once the hub of the highly lucrative guano mining industry (the 1840s).
An optional added excursion to this tour is
a visit to a large colony of Cape Fur Seals (+/-80000) at ATLAS BAY nearby.
Information & Bookings: Diena or Anke – M. +264 81 147 3933 – E. info@sandwich-harbour.com
ELIZABETH BAY GHOST TOWN 4x4 TOUR (HALF DAY)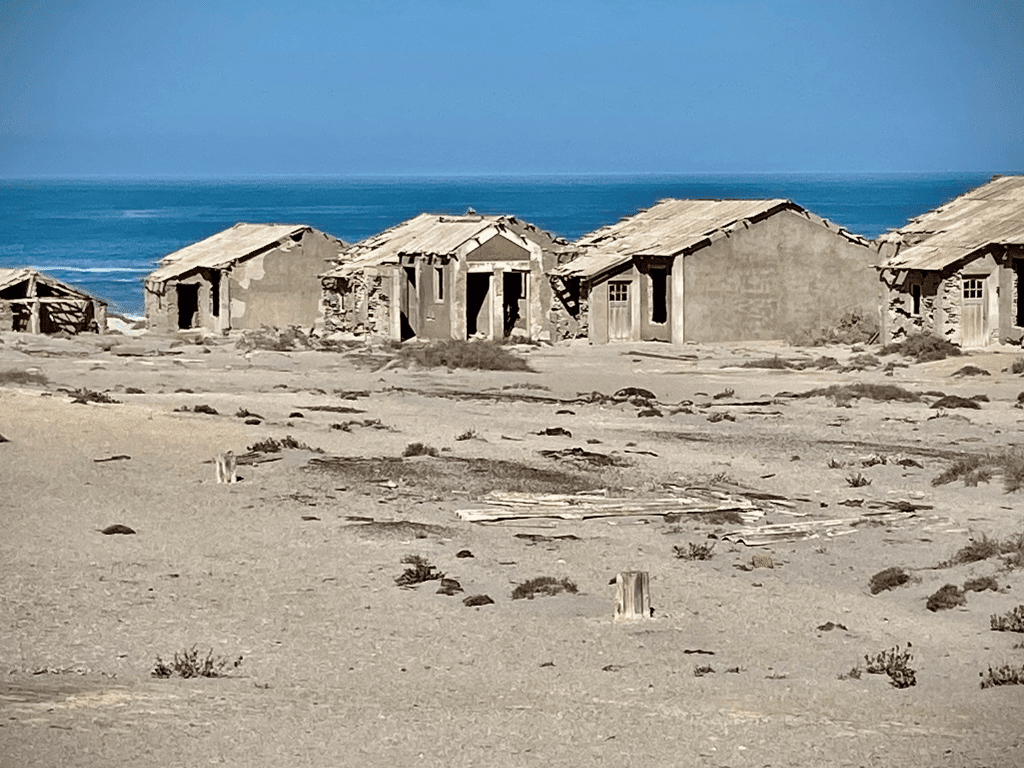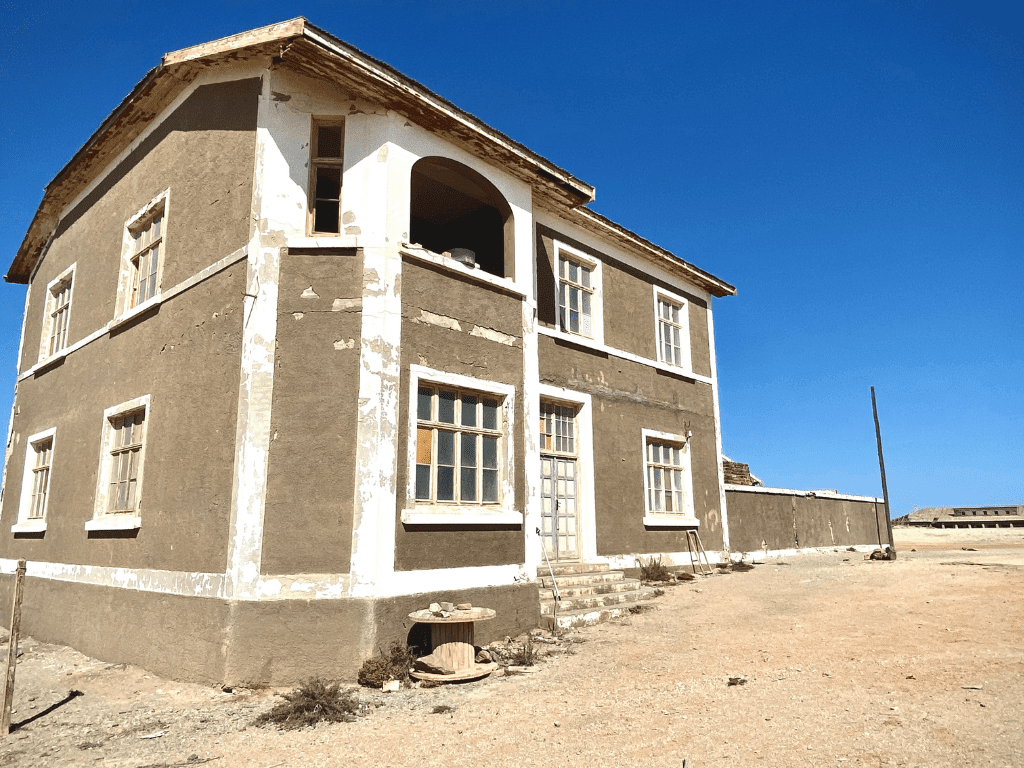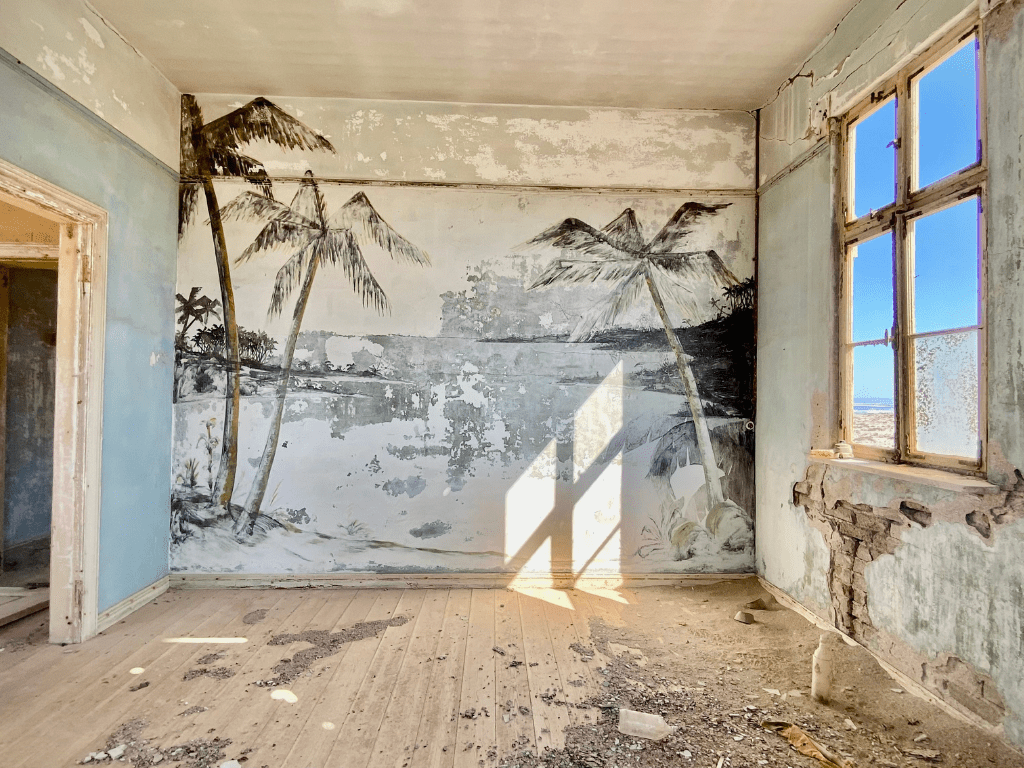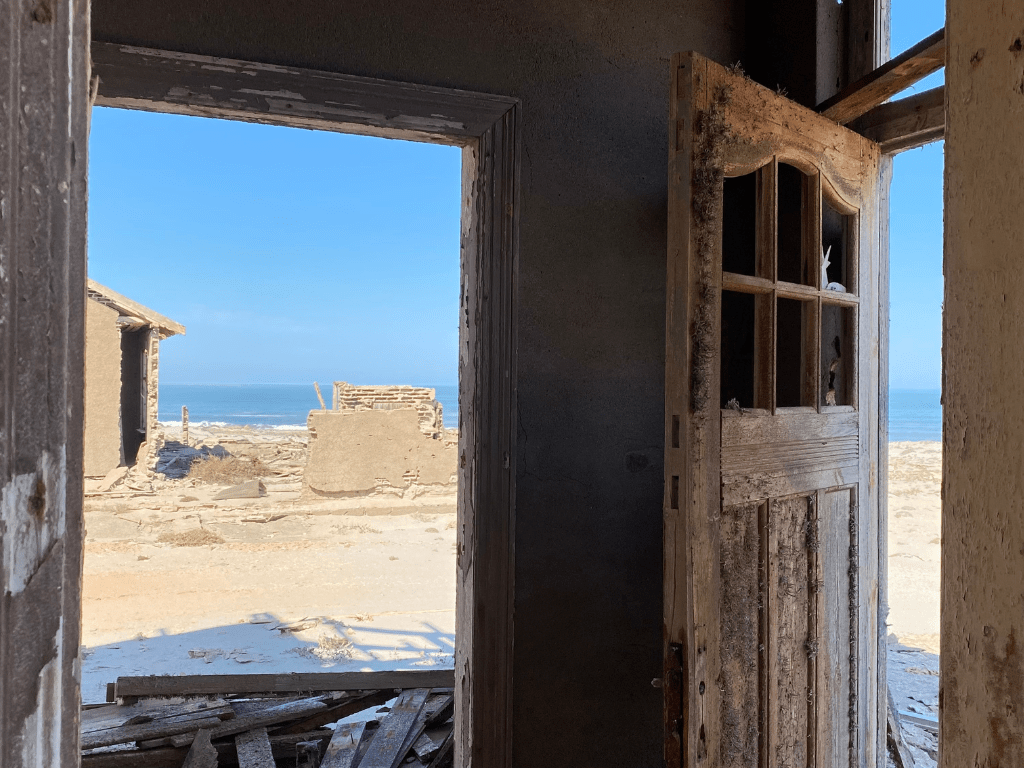 POMONA GHOST TOWN & BOGENFELS FULL DAY 4x4 TOUR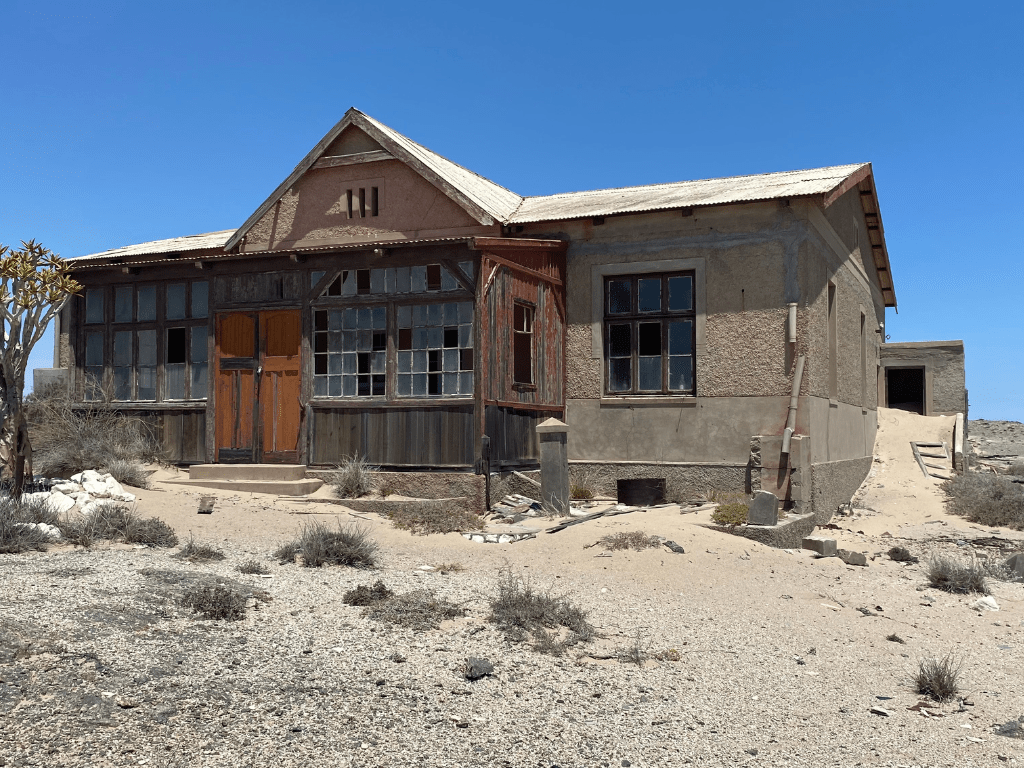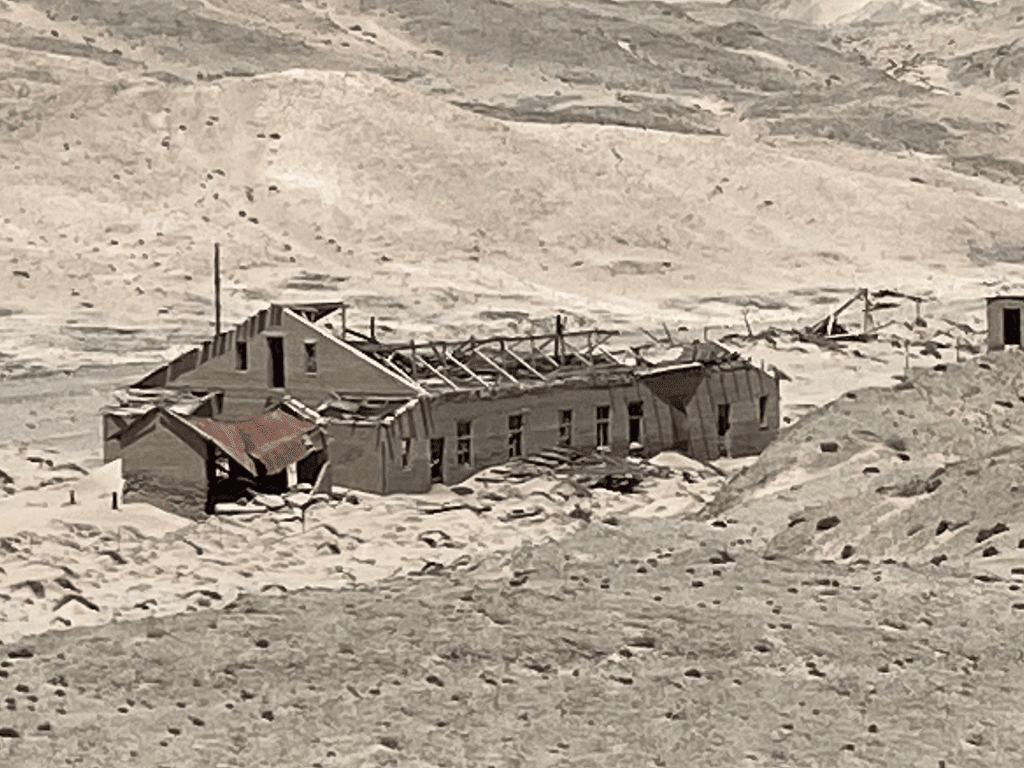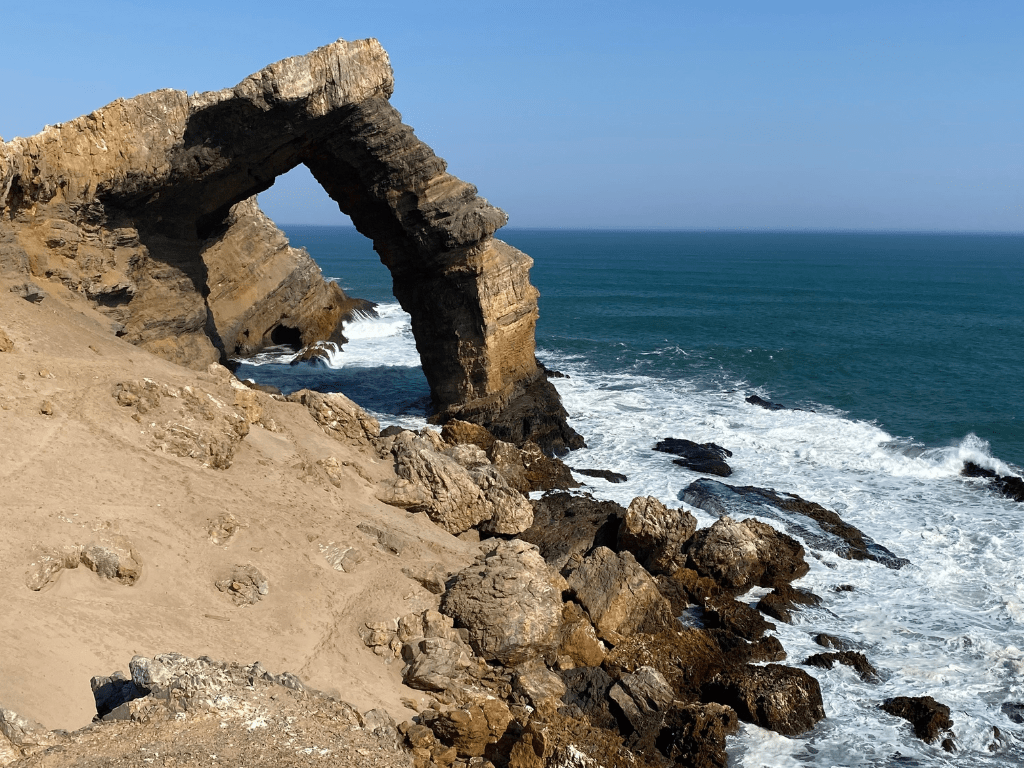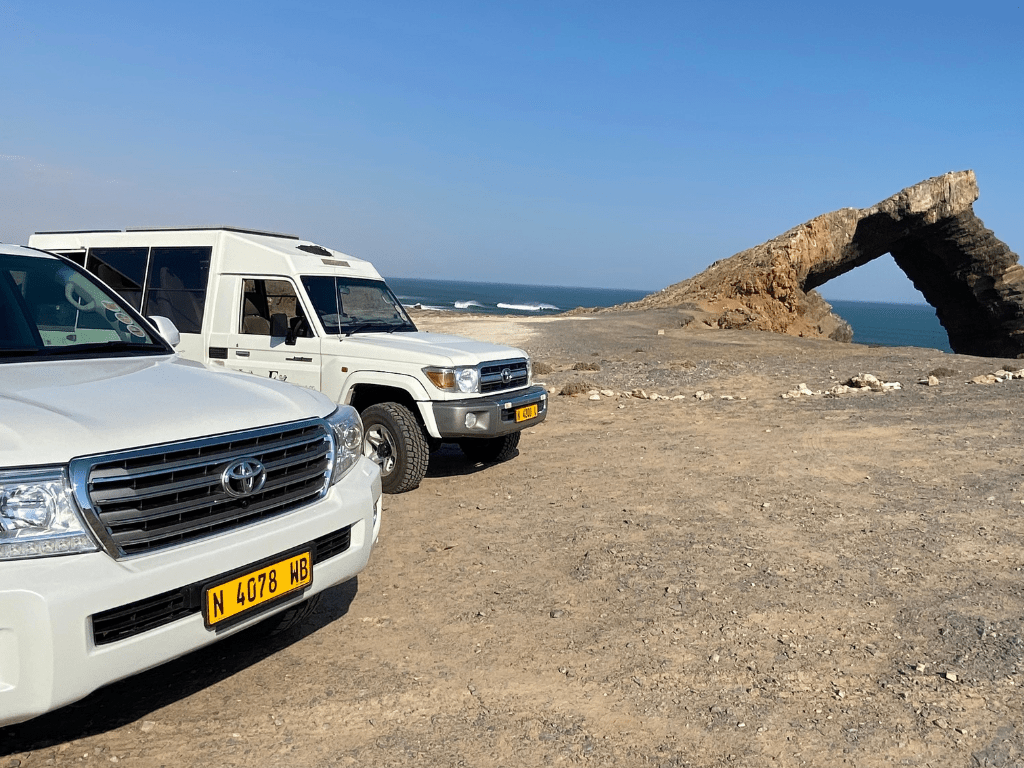 A rich diamond history of the southern Tsau//Khaeb National Park.

Delve into the rich diamond history of the southern Tsau//Khaeb National Park (Sperrgebiet), where diamond fortunes were made and lost overnight at the beginning of the 20th Century.
This truly wonderful full-day 4×4 tour will begin with a visit to GRASPLATZ where the discovery of the very first diamond in Namibia sparked a diamond rush back in 1908.
Thereafter, the tour meanders down into the Namib Desert until it reaches the now-derelict ghost town of POMONA. 
Lunch will be taken in one of the abandoned buildings before embarking on the final leg of the tour to see first-hand; the highest coastal rock arch in southern Africa – the 59-metre-tall BOGENFELS – a truly magical natural phenomenon and photo opportunity.
This full-day 4×4 tour requires PRE-BOOKING at least 5 days in advance.
Information & Bookings: 
Diena or Anke – M. +264 81 147 3933 –
E. info@sandwich-harbour.com